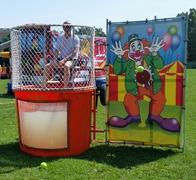 Dunk Tanks
$299.00
Dimensions:
Outlets:
Monitors:
DUNK TANK
Description:
This Classic Dunk Tank is an essential piece to any school carnival, company picnic, or birthday party. Nobody wants nothing more than to submerge their manager, teacher, parents or friends in a few feet of water. Sweet revenge. Actual size is 4 x4 x 8 but requires a 6 x 20 set up to allow thowing area. Weight capacity is 250 lbs. It Holds approximately 500 gallons of water and takes about 1.5 to 2 hours to fill depending on your water pressure ,so be sure to include this when selecting your start time.
CUSTOMER'S RESPONSIBILITY TO SUPPLY WATER AND HOSE TO THE DUINK TANK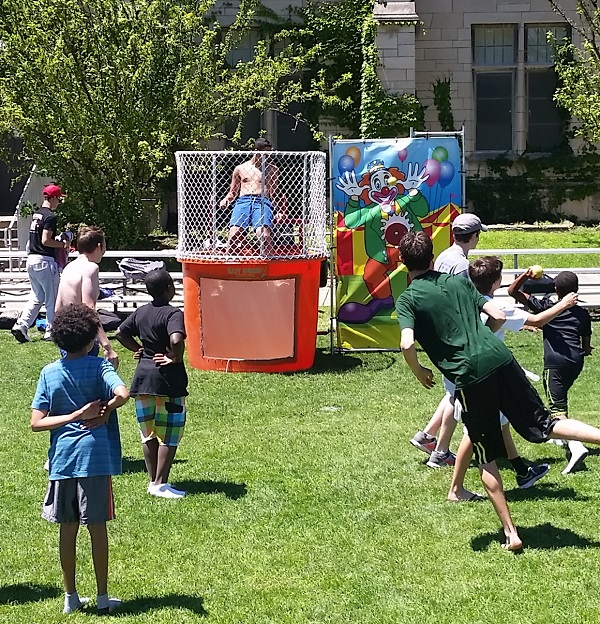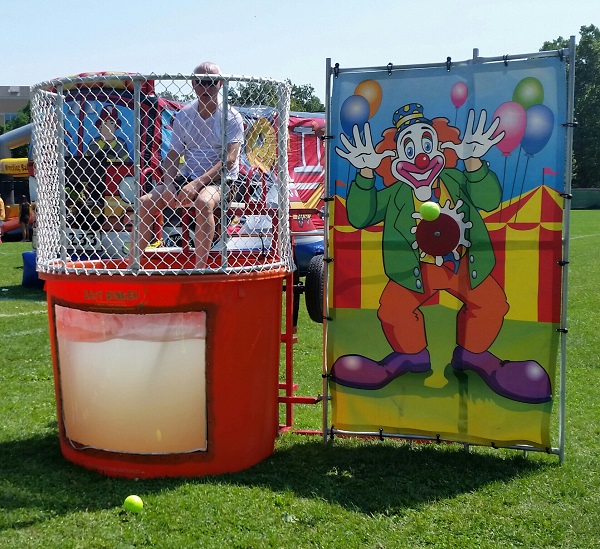 Features:
500 gallonTank

Steel Protective Cag, Vinyl Liner

High Density, UV Resistant Seat, 250 pound weight capacity

Throwing Balls Included
Requirements: Players must be at least 48" tall to participate in the tank.
An extra fee will be added by Zip Code, if you need Delivery.
Customer Pickup, you will need a 2 inch ball if picking up the Dunk Tank from Warehouse.